Victoria's Verbiage

Memories, lessons, visions ...










Welcome. I hope you'll find something of interest here. My site is a totally eclectic mix of passionate opinion, painful family fiascos and feuds, and great love. There's also humor, methods of survival (if you need them), and even, under Wise Words, salvation of a type.

I hope you enjoy the trials & traumas of my eccentric (and very southern) maternal family, i.e. Aunt Geneva and Belle Starr pages. My mother's relatives have never been 'normal' folk & never claimed to be. I think it takes a little crazy to raise an interesting family. My great aunts & older cousins were wonderful story-tellers and always put a bit of "tall" in their tales - a pinch of spice in the recipe.

My father's relatives are quite different; come back and check out On my Father's Life. This is the only unfinished section, but I'm writing as fast as I can !


From a lifetime of my own & my family's medical visits came
The Practice
. I learned early on that doctors don't wait while you gather your thoughts. But there are ways to make sure they hear you.
One thing I believe in for good health maintenance, though it has never once been mentioned to me by any of the many doctors I have seen, is the physical benefit of laughter and a sense of humor. Hence, Humor and Health was written. Along that vein, I've also added Just Humor.
Under Web Wizards, et al. are graphics, animal rights sites, a few charities I support and even, to my great surprise, an award this site won... Totally eclectic.
Lastly, if your spirit could use a lift, visit Wise Words & take a good thought with you. This site, like most organic things, is always evolving ... So come back for updates. Enjoy!

Click on any page title to go directly to that section.

My Mother's Legacy
- A tribute to an amazing woman, with an almost unlimited capacity to give.


Aunt Geneva
- Corset Burner/Animal Activist
- At age 80+, this gutsy lady still fights the 'good fight' every day, with both bristle & charm.

Belle Starr
- the Legends
- My mother's family is related to this infamous Old West outlaw, known to us simply as Maybelle Shirley.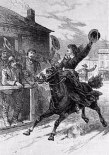 On My
Father's Life
- The story of my Polish father's escape from a German labor camp. While in his teens, he crossed an ocean for the sake of an education. He came to the States with nothing but an intense drive for a better life. After teaching himself to speak English, he tested out of high school and finished college - post-graduate work and all.

The Rules
- The requirements of medicine today. There are referrals, preauthorizations, precertifications.
Exhaustion.
If you weren't already sick, this is definitely the way to get there

. "Don't Let Your HMO Kill You" by Drs. Jason Theodosakis & David T. Feinberg is a striking, tongue-in-cheek book to read before your next doctor's visit, especially if you're having trouble with your Managed Care plan. These doctors offer common-sense advice to help make the most of the system, without having to battle it.


Web Wizards, Significant Sites, Links
- Written potpourri.

Humor
and Health
- Medical facts about humor and health. To quote Mark Twain: "The human race really has only one effective weapon ... laughter."

Just Humor
- Slightly odd but funny quotes & sayings ...


Wise Words
- Idealistic, sanguine, visionary words from some extraordinarily
wise
people.